We are here to help you understand Medicare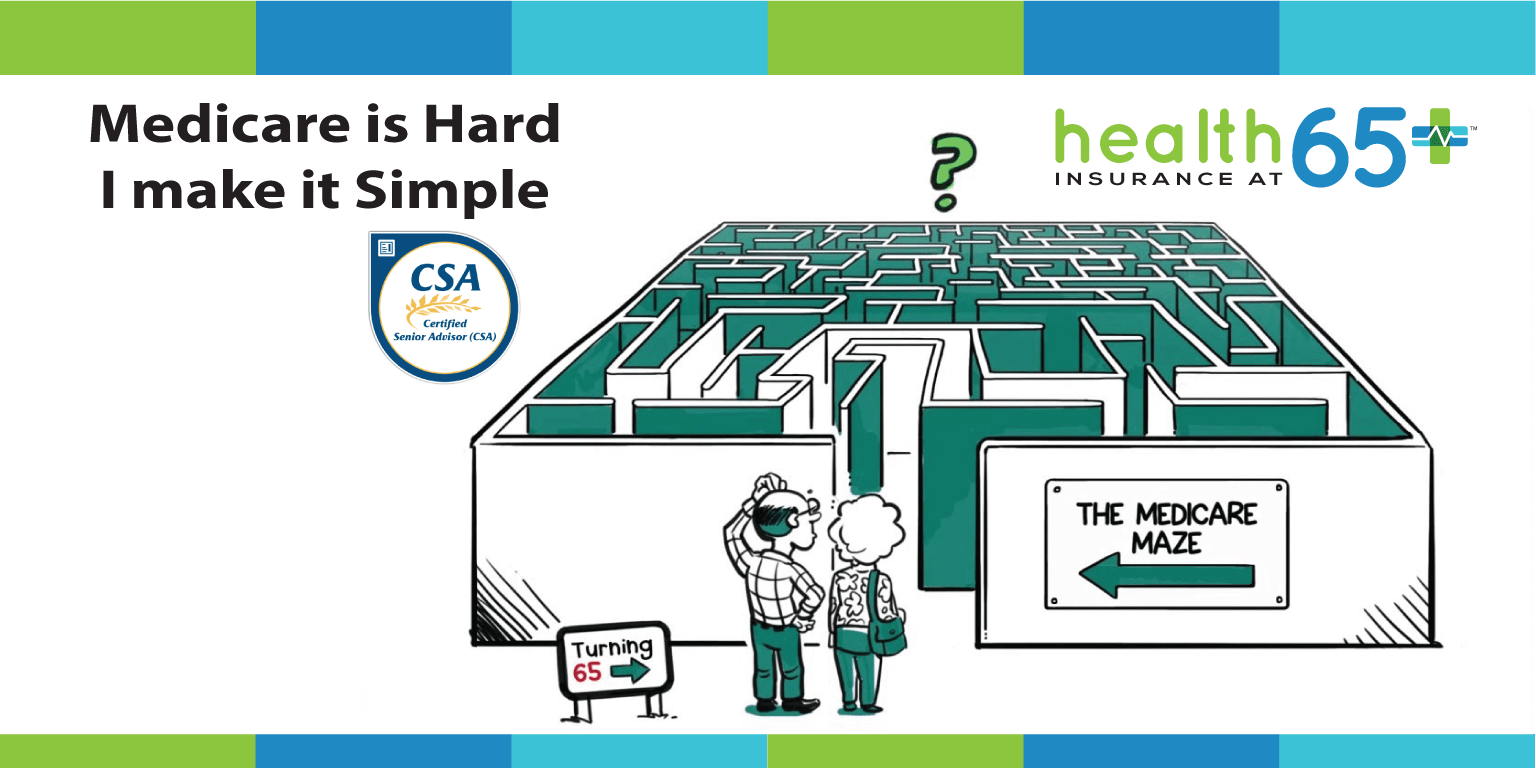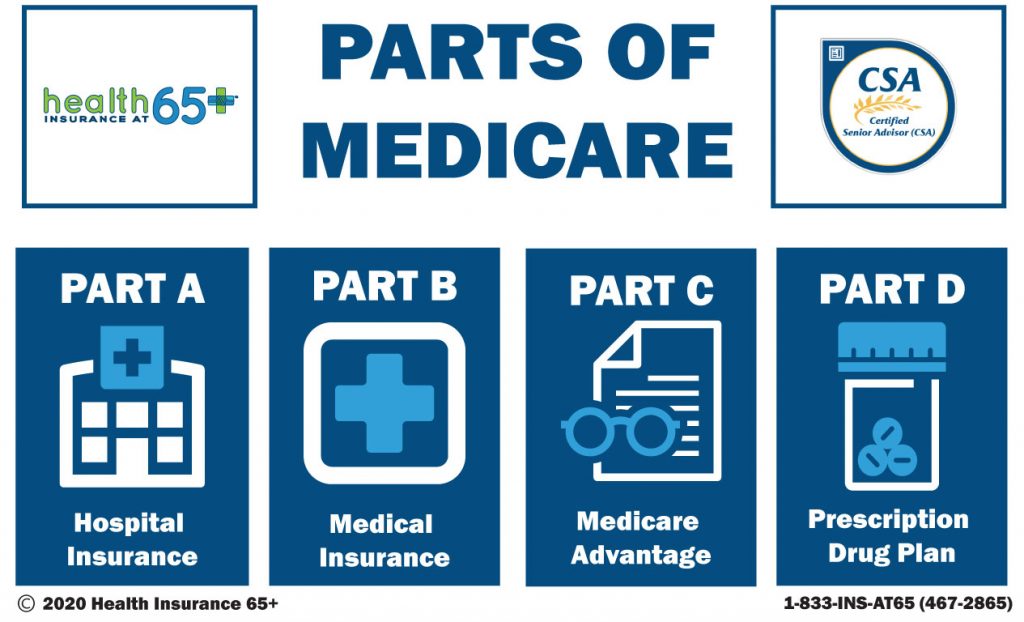 Medicare Part A and Part B, otherwise referred to as Original Medicare, is a health insurance program that is provided by the federal government. To be entitled to Original Medicare, you must be a U.S. citizen or a permanent legal resident for at least 5 years and meet one of the following criteria:
People 65 years of age or older

People under age 65 with certain disabilities

People of all ages with End-Stage Renal Disease (kidney failure) or ALS (Lou Gehrig's disease)

U.S. citizen and resident at least 5 consecutive years
Getting Medicare is a major milestone. No matter where you are in your Medicare journey before you choose a path below, check out these 5 important facts: 
Some people get Medicare automatically, and some have to sign up. You may have to sign up if you're 65 (or almost 65) and not getting Social Security.

There are certain times of the year when you can sign up or change how you get your coverage.

If you sign up for Medicare Part B when you're first eligible, you can avoid a penalty.

You can choose how you get your Medicare coverage.

You may be able to get help with your Medicare costs.
You do not have to figure this out on your own, working with us will give you access to expert knowledge and advice at no cost to you.  
Medicare Part A covers four main areas:
• Inpatient Hospitalization
• Skilled Nursing (Following covered inpatient event)
• Home Healthcare (Following covered inpatient event)
• Hospice Care
Inpatient Hospitalization
•$1,600 deductible covers days 1-60
• Days 61 – 90 = $400 per day
• Days 91-150 = $800 per day (These are lifetime reserve days and can only be used once)
The inpatient hospitalization deductible resets after 60 days of no utilization.  This means if there is less than a 60-day break from one hospitalization to another, regardless of the reason for the hospitalization, the initial deductible will cover the subsequent occurrence.  If there is a 60+ day break between hospitalizations, the beneficiary will owe the deductible again.
Skilled Nursing Rehabilitation
May be provided after a qualifying event, before going home.
Days 0-20 = $0 per day
Days 21 – 100 = $200 per day
Same as the inpatient hospitalization deductible These costs reset after 60 days of no utilization You must be "ADMITTED" for at least 3-Days to qualify for this benefit.
Home Healthcare & Hospice
Both may be covered 100% by Medicare if ordered by a physician and medically necessary.
Part A Cost / Premium
Medicare Part A: Funded through FICA taxes (through employer payroll). For most, there is no monthly premium for Medicare Part A, provided they have worked 40 quarters (10 years) or can draw off benefits through someone who has (such as a spouse or parent).
Individuals may buy into Medicare Part A if they cannot draw benefits through another, and must contact a Social Security office for details.
Medicare Part B covers four main areas:
• Doctor / Specialists Visits
• Outpatient Procedures
• Durable Medical Equipment (DME)
• Tests / Labs / X-rays
Part B Cost / Premium
"Standard" Monthly Premium for 2023: $164.90
Higher-income earners will pay higher premiums, depending on their Modified Adjusted Gross Income (MAGI) and these premiums and thresholds are provided on Medicare's website/publications. (The difference in premium is explained in the Medicare Cost publication)
If you are drawing Social Security income, the premium will automatically be deducted for Medicare Part B from your check / direct deposit. If you are not drawing Social Security, you will be billed quarterly.
Medicare Part B annual deductible of $226
After the deductible is satisfied: Medicare Pays: 80% You Pay: 20%
Medicare does NOT cover certain things…
• Most dental care
• Eye exams related to prescribing glasses (in most cases)
• Dentures
• Cosmetic surgery
• Acupuncture
• Hearing aids and exams for fitment
• Routine foot care
• Long-Term Care including Most Home Health, Assisted Living, or Nursing Homecare.
Medicare Advantage Plans, sometimes called "Part C" or "MA Plans," are an "all in one" alternative to Original Medicare. They are offered by private companies approved by Medicare.  If you join a Medicare Advantage Plan, you still have Medicare.  These "bundled" plans include  Medicare Part A (Hospital Insurance) and Medicare Part B (Medical Insurance), and usually Medicare drug coverage (Part D).
Medicare Advantage plans generally are either health maintenance organizations (HMOs) or preferred provider organizations (PPOs).
Each Advantage plan has its own summary of benefits. This summary will tell you what your copays will be for various healthcare services. Your plan will offer all the same services as Original Medicare, such as doctor visits, surgeries, lab work, and so on.
You can usually expect to spend several hundred on copays for these items. However, this varies greatly between states, so review plans in your area to get the specifics.
Medicare Advantage plans may offer minor benefits for routine dental, vision, or hearing. Some plans include gym memberships. When searching for Medicare Advantage plans with dental and vision, our experts here at Boomer Benefits can help you compare those ancillary benefits between carriers.
Prescription Drug Coverage (Part D)
All plans must cover a wide range of prescription drugs that people with Medicare take, including most drugs in certain protected classes," like drugs to treat cancer or HIV/AIDs. Information about a plan's list of covered drugs (called a "formulary") isn't included in this handbook because each plan has its own formulary. Many Medicare drug plans and Medicare health plans with drug coverage place drugs into different levels called "tiers" on their formularies. Drugs in each tier have a different cost. For example, a drug in a lower tier will generally cost you less than a drug in a higher tier.
When You talk to us we can help you determine the best plan to ensure you get the best prescription drug coverage